As the weather starts to warm and we walk into spring, it is time for storing winter clothing. As with many of the topics we discuss in this blog, it may be tedious to pack away you winter items, but if you put forth the effort, you can guarantee everything will be in tip top shape for next year. To make the task a bit easier here are 7 tips to safely store winter clothing.
1. Storing winter boots
Get your boots ready for storage by first removing any dust and dirt with a brush. Add sachets of baking soda to each boot (or simply sprinkle it inside the boots) to absorb any smells. The Spruce suggests using boots as mini storage units by stuffing them with winter hats, gloves and scarves.
2. Storing winter coats
Wash or dry clean coats and jackets before storage. Empty out pockets and button or zip up everything. Good Housekeeping suggest that they be hung on wooden hangers in breathable garment bags.
3. Storing sweaters
Sweaters, especially those made from natural fibers, should not be hung. Hanging will stretch the fibers and shorten the life of the garment. Instead, fold sweaters into thirds and then in half and place them in bins. To prevent color bleeds and any snagging of embellishments, layer the sweaters with sheets of tissue paper.
4. Choosing the right boxes
Clothing should not be stored in cardboard because cardboard is acidic and the glue can attract pests. Besides that, cardboard does little to protect clothing from dust. Instead, use plastic lidded containers, preferably those of solid colors, not clear in order to protect items from fading.
5. Choosing the right garment bags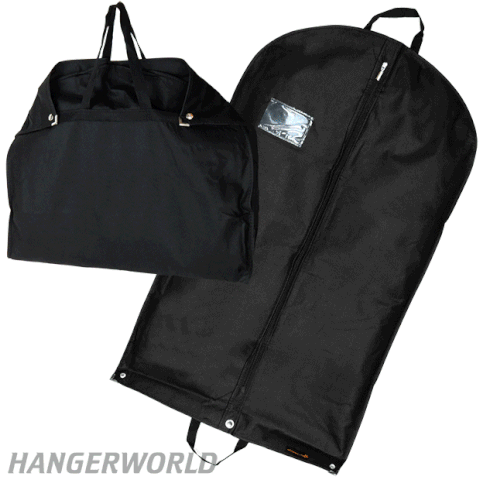 When it comes to garment bags, do not use plastic. Get muslin or cotton bags that will allow garments to breathe and prevent moisture for building up.
6. Preventing moths
When storing items made with natural fibers in a moth prone region, you can place mothballs within a storage container, whether are bin or a garment bag. Moth balls should not directly touch clothing, and because mothballs are poisonous clothing should not be immediately worn when taken out of storage, but should be aired out for a day or two.
Cedar blocks, shavings or oil, offer a less toxic option to deter moths. Like mothballs, these should be placed inside a storage container to allow keep the scent contained and potent. The Huffington Post says that Lavender may also work to keep moths away.
7. Where to store items
When storing items over the spring and summer months, HGTV says to look for somewhere cool, dry and well ventilated says. It is important to avoid extreme temperatures that will wear fibers and cause colors to bleed. It is also a good idea to avoid anywhere with direct sunlight that will fade colors.
For more tips on storing winter clothes, check out our earlier blog 8 Tips for Storing Winter Clothes.